jan 1, 632 - Islam Conquers the Arabian Peninsular
Description:
Following an attack from the city of Mecca, Muhammad delivered "divine" messages allowing Muslims to fight. Over the next six years various battles commenced resulting in the subjugation of Mecca in 630. The news of this defeat caused many neighbouring Arabic tribes to form larger militaries and wage war against Muhammad's growing Islamic power. Victory would be in the hands of the Muslims however and soon tribal chiefs all throughout Arabia made alliances with Muhammad or even converted to Islam themselves. By the time of Muhammad's death in 632 the entire peninsular was united under Islamic rule.
Added to timeline: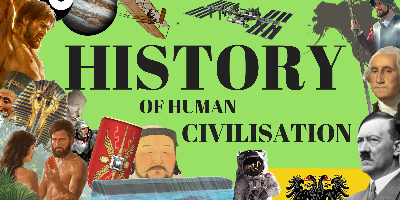 History of Human Civilization
This is a rough history of human migration, advancement, and...
Date:
Images: