jan 1, 432 - Christianity in Ireland
Description:
Amongst the turbulent time in British history, Christian missionaries were still trying to spread the Word. One particular man, known as Patrick, ventured to the land mass to the west of Britain, known today as Ireland. Ireland had never been conquered by the Romans and remained an Iron-wielding collection of Celtic kingdoms. After arriving, it is claimed that Patrick "baptised thousands of people" and set up many congregations. His work in Ireland over the years was passed on through generations and his life and journey became stories that eventually garnered him the title of Saint. He remains one of the most important figures in Irish culture even today.
Added to timeline: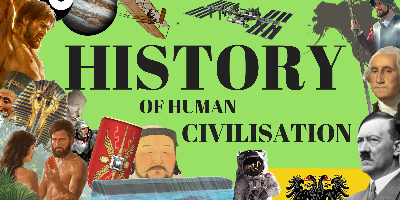 History of Human Civilization
This is a rough history of human migration, advancement, and...
Date:
Images:
Geo: