jan 1, 395 - Roman Empire Splits In Two
Description:
As Emperor Theodosius came to the end of his life he left the Empire to his two sons, dividing it up into East and West. And so from 395 AD the two halves of the Empire existed independently from each other for another eighty years.
Added to timeline: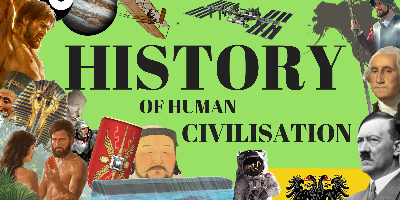 History of Human Civilization
This is a rough history of human migration, advancement, and...
Date:
Images: