jan 1, 105 - Paper Invented
Description:
It was around the 1st Century CE that a new type of writing material began to emerge. Pressing together moist fibres of a natural pulp made from wood, and drying them into flexible sheets resulted in paper. This process was discovered at some point during the 1st Century BC but according to tradition, it was in 105 CE that a Chinese inventor by the name of Cai Lun significantly improved and standardized this paper-making process. From then on, the paper industry grew in China as the recipe spread; over the next few centuries paper would enter other Asian countries such as Vietnam, Japan, and Korea - it wouldn't reach Europe for another 900 years.
Added to timeline: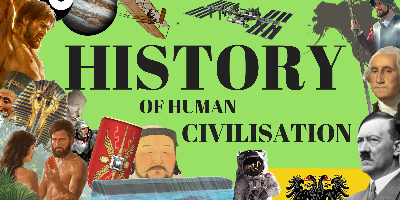 History of Human Civilization
This is a rough history of human migration, advancement, and...
Date: