jan 1, 100 - Aksum Kingdom
Description:
In East Africa, in what is now Ethiopia, a marketplace had grown rapidly over the centuries trading their main export of ivory. By 100 CE they had become the Aksum Kingdom covering much of the Northeast African coast. Their influence dominated the Red Sea and their trade extended as far as Egypt and Southern Arabia.
Added to timeline: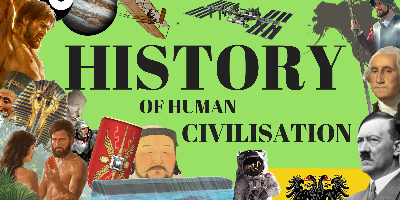 History of Human Civilization
This is a rough history of human migration, advancement, and...
Date:
Images: