jan 1, 98 - Last Bible Book Written
Description:
In about 98 AD, the apostle John wrote a letter to his good friend and Christian, Gaius, where he spoke about hospitality and commended Gaius for the good works he had done and helped him to encourage others to be hospitable.
This letter, known as The Third of John, was the very final piece of writing produced that would be part of the Bible. It, along with the other inspired writings were copied, translated, and distributed throughout the Christian congregations encouraging those who wanted to worship the true God, despite the fact that now, many Christians were being attacked by the Pagan Roman Empire and tortured in places such as the gladiatorial games for many years to come.
Added to timeline: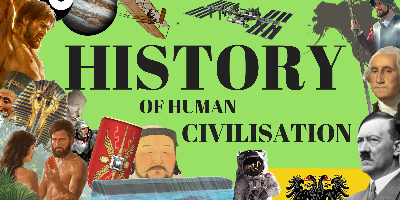 History of Human Civilization
This is a rough history of human migration, advancement, and...
Date: