jan 1, 147 - Xianbei Begin Ruling Mongolia
Description:
In Central Asia, the Xiongnu Confederation that had caused the Chinese to fortify a Great Wall three centuries earlier, were now a weakened and divided empire. Another Asian people called the Xianbei had been dominated by the Xiongnu for many years, but now they rebelled, and over the decades they conquered what is now Mongolia and established the Xianbei state in 147 AD. The remaining Xiongnu people migrated West and settled in modern-day Kazakhstan.
Added to timeline: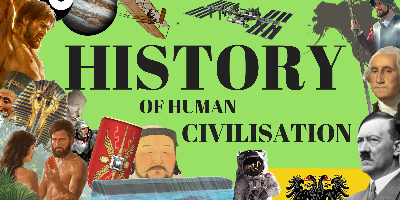 History of Human Civilization
This is a rough history of human migration, advancement, and...
Date:
Images: