jan 1, 27 BC - Roman Hispania
Description:
During the years since the Punic Wars, the Romans were slowly invading the Iberian Peninsular. They named the land Hispania and had many battles over the years with the native population of Celtic people until gaining full control in 27 BCE.
Added to timeline: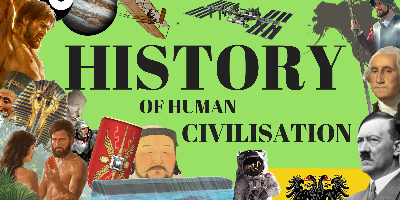 History of Human Civilization
This is a rough history of human migration, advancement, and...
Date:
Images: