jan 1, 130 BC - The Silk Road
Description:
Following Qin was the Han dynasty in 202 BCE. This dynasty sent out many missions and explorations resulting in reports of economic potential which lead to the expansion of already existing trade routes throughout China and Central Asia. This far-reaching system of trade routes became known as the Silk Road, due to the lucrative trade of silk from Asia. The Silk Road played a significant role in the development of the civilizations of China, Korea, Japan, India, Iran, Europe, the Horn of Africa, and Arabia, opening long-distance political and economic relations between the civilizations.
Added to timeline: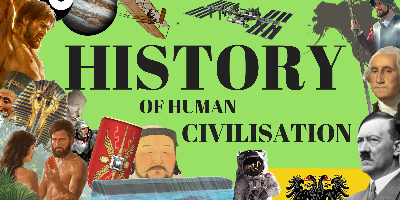 History of Human Civilization
This is a rough history of human migration, advancement, and...
Date:
Images: