jun 8, 212 BC - Great Wall of China
Description:
During the Warring States period, various walls and blockades had been erected to divide the states, but now Shi Huang commanded that the portions of the walls that divided the empire were to be destroyed. North of China, in Central Asia, a confederation of nomadic people called the Xiongnu began to grow more organised and form a military. Because of this potential threat, Shi Huang ordered the connecting of the remaining defensive walls and strengthened them. This enormous series of connected segments would go on to be known as the Great Wall of China.
Added to timeline: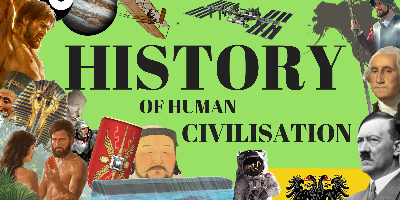 History of Human Civilization
This is a rough history of human migration, advancement, and...
Date:
Images: