jan 1, 325 BC - British Isles Circumnavigated
Description:
Pytheas, an explorer and geographer from the Greek city of Massalia, set out on a voyage to the north around 325 BCE. On this voyage he came across the British Isles and became the first person on record to fully circumnavigate it.
Along the way he made contact with the native Celtic Britons, whom are described as living in thatched houses, are ruled by kings and princes who live in peace with each other, and whose transportation had advanced to the point of using horse and chariot.
Added to timeline: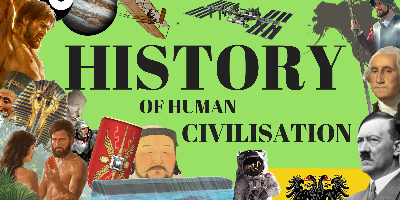 History of Human Civilization
This is a rough history of human migration, advancement, and...
Date:
Geo: