jan 1, 330 BC - Greek Empire Conquers Persia
Description:
The Persian King Darius III fled and was eventually murdered by his own people as Alexander captured the capital city Babylon and ended the Persian Empire. He then continued on into Iran itself, founding various cities as he went, all called Alexandria. By the winter of 330 BCE he had destroyed the last of the Persian forces.
Added to timeline: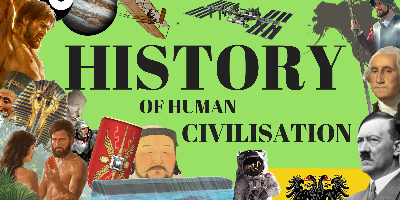 History of Human Civilization
This is a rough history of human migration, advancement, and...
Date: