jan 31, 400 BC - Buddhism
Description:
For years Siddhartha Guatama studied under various philosophical teachers and practiced meditation, before one day, aged 35, he sat under a fig tree and vowed never to rise until he had found the answers to life. He sat there, apparently, for 49 days meditating, mentally separating himself from his body until eventually reaching a state of exquisite enlightenment, called Nirvana, becoming known as the first Buddha - meaning "awakened one."
Following this enlightenment, the Buddha travelled far and wide throughout Northern India along the Ganges river, spending the next 45 years teaching people his wisdom of cosmic law and order. This was the beginning of Buddhism.
Added to timeline: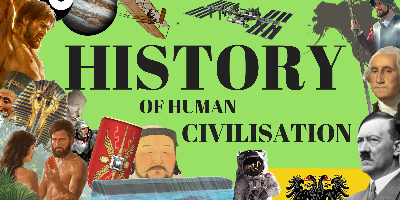 History of Human Civilization
This is a rough history of human migration, advancement, and...
Date:
Images: