jan 1, 537 BC - Jews Return to Jerusalem
Description:
Persian King Cyrus the Great, although a powerful and quite murderous ruler, was very open to different cultures and religions. Most of the lands he conquered were still allowed to practice whatever lives they had been living. In view of this, about 18 months after his victory, Cyrus sent out a decree allowing the Jews to return to their homeland. By the year 537 BCE the majority of the 12 tribes of Israel had packed up and made the long journey back to Judah and Jerusalem, 70 years after their leaving.
Added to timeline: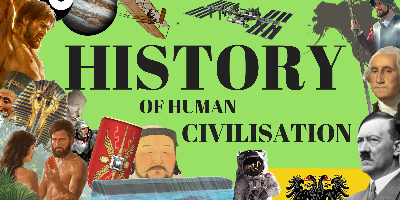 History of Human Civilization
This is a rough history of human migration, advancement, and...
Date:
Images: