jan 1, 600 BC - Africa Circumnavigated
Description:
Around the beginning of the 7th Century BCE, Pharaoh Nico II of Egypt commissioned a group of Phoenician sailors to travel along the entire African coast.
Over a period of three years, these sailors became the first people to circumnavigate the continent of Africa.
Added to timeline: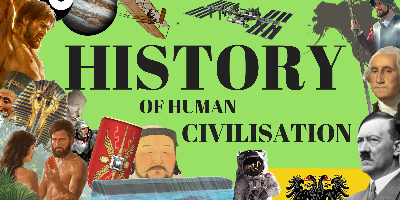 History of Human Civilization
This is a rough history of human migration, advancement, and...
Date:
Images: