jun 24, 607 BC - Destruction of Jerusalem
Description:
King Nebuchadnezzar marched his army towards Jerusalem and laid siege to it's walls for 18 months until the military finally breached and captured the city. Zedekiah's sons were killed in front of him before he himself was blinded. During the next month all of the Jewish survivors were taken captive into exile and brought to Babylon, reunited with their northern relatives that were taken some 133 years earlier. By 607 BCE, the land of Judah was desolated.
Added to timeline: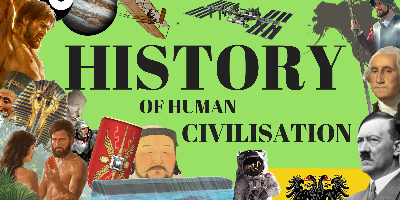 History of Human Civilization
This is a rough history of human migration, advancement, and...
Date:
Images: