jan 1, 700 BC - Earliest Mention of Korea
Description:
The first Kingdom of the Korean Peninsular, called Gojoseon, had developed from chief-led societies during the 9th Century BCE and had begun exporting bronze and pottery.
Chinese records, dating to about 700 BCE, mention the name Choson. This is referring to the Kingdom of Gojoseon, and is the first mention of Korea on any foreign record.
Added to timeline: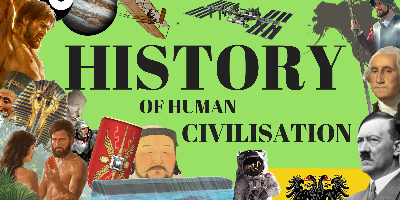 History of Human Civilization
This is a rough history of human migration, advancement, and...
Date: