1 h, jan 1, 814 y BC - Founding of Carthage
Description:
While the Phoenicians had set up various colonies along the North coast of Africa, one particular port named Carthage was established in 814 BCE. This colony would grow to out-rival all other Phoenician settlements and become a major political civilization in the ancient Mediterranean.
It went on to set up it's own colonies and even control access & exit to the Mediterranean through the Strait of Gibraltar.
Added to timeline: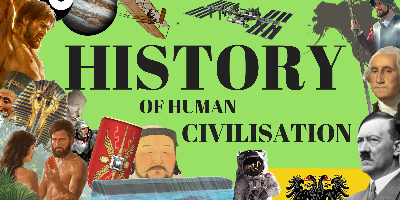 History of Human Civilization
This is a rough history of human migration, advancement, and...
Date:
Images:
Geo: