jan 1, 740 BC - Assyria Conquers Israel
Description:
King Shalmaneser V invaded the Northern Kingdom of Israel and forced King Hoshea to start paying the tribute. After a while, however, Hoshea stopped paying this tribute and attempted to seek help from Egypt. Finding this out, Shalmaneser then began to lay siege against the land of Israel in 743 BCE. During this conquest, the King of Assyria died suddenly and the next ruler, Sargon II, finished off the Northern Israelite Kingdom in 740 BCE, destroying the capital city of Samaria. According to Assyrian inscriptions, Sargon led away 27,290 inhabitants; he then brought people from other regions and placed them in Samaria to occupy the land the Israelites once had.
Added to timeline: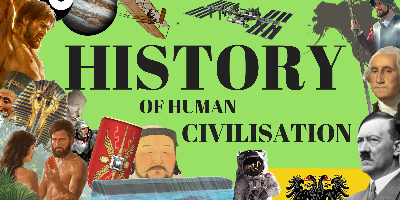 History of Human Civilization
This is a rough history of human migration, advancement, and...
Date:
Images: