jan 1, 753 BC - Founding of Rome
Description:
According to legends, one particular collection of villages just East of the Tiber river began to advance along a series of seven hills. It isn't known whether these people were Etruscan or a separate society but around the year 753 BCE they had formed a Kingdom. This Kingdom, according to tradition, was first ruled by a man named Romulus, and thus the settlement was named Rome.
Added to timeline: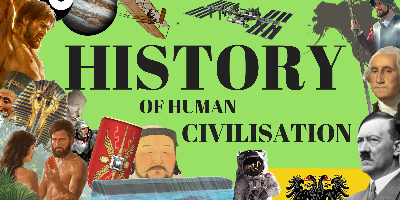 History of Human Civilization
This is a rough history of human migration, advancement, and...
Date:
Images:
Geo: