jan 1, 768 BC - Etruscan Civilization
Description:
By the 800s BCE, a farming society in Italy had become the Etruscan civilization, named after Etruria, the ancient name for central Italy. Etruscans were a monogamous society that emphasized pairing. The historical Etruscans had achieved a form of society that carried over aspects of chiefdom and tribal forms. The mining of metal such as copper and iron led the Etruscans to begin trade in the Mediterranean and grow as a society throughout Italy.
Added to timeline: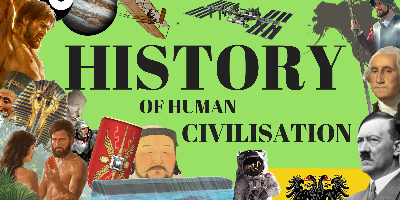 History of Human Civilization
This is a rough history of human migration, advancement, and...
Date:
Images: