sep 23, 1932 - Saudi Arabia
Description:
After the fall of the Ottoman Empire, many of the Turkish people departed from the Middle East and returned to their main homeland of Turkey.
The Arabian Peninsular was one of these former Ottoman provinces, and was now left to Arabic peoples all vying for power. Eventually a man by the name of Ibn Saud united four major regions of the peninsular into one kingdom in September 1932. This new nation became known as Saudi Arabia.
Although the largest country in the peninsular however, Saudi Arabia did not cover the entire land - over the following century the Southern and Eastern areas developed into other Arabic nations such as Yemen, Oman, Qatar, Bahrain, and the United Arab Emirates.
Added to timeline: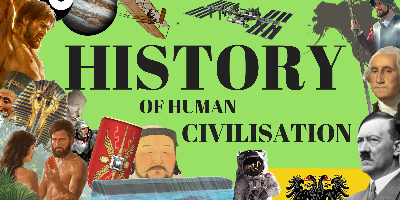 History of Human Civilization
This is a rough history of human migration, advancement, and...
Date:
Images: