jun 26, 1945 - United Nations
Description:
Towards the end of World War II, Allied forces closed in on Germany from both the East and Western fronts. Many felt that the end was finally in sight, and so Britain, America, the Soviet Union, and China created the United Nations - a worldwide government that was intended to keep world peace following the war. Any country that now declared war on the Axis Powers was to immediately be made part of this United Nations at its founding conference. Subsequently, many nations quickly declared war on the Axis but without major consequences.
Once the war was over,
Added to timeline: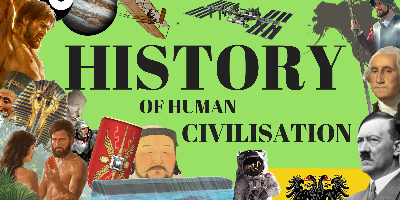 History of Human Civilization
This is a rough history of human migration, advancement, and...
Date:
Images: