aug 15, 1947 - India Becomes Independent
Description:
In India, the cry for independence had grown significantly since the establishment of the British Raj, and by the mid-1940s, the campaign was led by a Hindu man named Mahatma Ghandi.
Eventually, the British government did decide to end their rule in India but came across the problem of which religion to give the country's power to. Hindus made up the majority of the subcontinent but a Muslim population had caused tensions to develop on who would govern the country. Ultimately, the British tried to analyze where the majority of Muslims lived and then divided the country by drawing border-lines through the Punjab and Bengal regions.
Consequently, in August 1947, the partition was made, leaving India under a Hindu government, and the new Muslim countries divided into East and West Pakistan.
Added to timeline: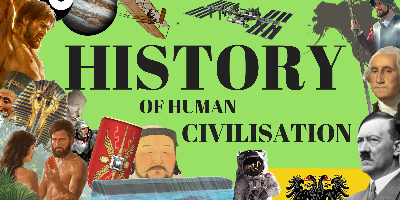 History of Human Civilization
This is a rough history of human migration, advancement, and...
Date:
Images: