oct 1, 1914 - God's Kingdom
Description:
After discussing the destruction due to come upon the city of Jerusalem, Jesus made the statement: "And Jerusalem will be trampled on by the nations until the appointed times of the nations are fulfilled." Concerning the word "times" as used in Daniel's prophecy about the "seven times", lexicographers show it here to mean "years."
The duration of a year as so used is indicated to be 360 days, inasmuch as three and a half times are shown to equal "a thousand two hundred and sixty days" at Revelation 12:6, 14. So "Seven times," according to this count, would equal 2,520 years. And thus 2,520 years after 607BCE, when Jerusalem was destroyed, comes to 1914 - the year that Jesus began ruling in Heaven.
Added to timeline: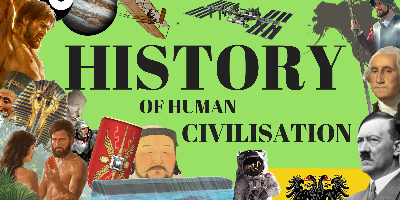 History of Human Civilization
This is a rough history of human migration, advancement, and...
Date:
Images: