jan 1, 1000 BC - Vedic Texts
Description:
The Vedas are a large body of knowledge texts originating in the ancient Indian subcontinent. Composed in Vedic Sanskrit, the texts constitute the oldest layer of Sanskrit literature and the oldest scriptures of Hinduism.
Added to timeline: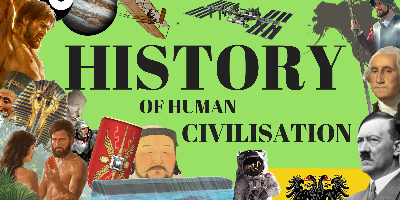 History of Human Civilization
This is a rough history of human migration, advancement, and...
Date:
Images: