jan 1, 1050 BC - Phoenician Alphabet Spreads Across the Med
Description:
Starting around 1050 BCE, Phoenicians began using a consonant-only alphabet for the writing of their Semitic language - it is believed to be one of the ancestors of the modern alphabet. On their maritime trades, they spread this alphabet to places such as Anatolia, North Africa, and Europe; the Greeks then took this concept and added vowels to the mix.
Added to timeline: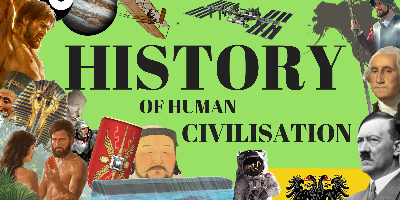 History of Human Civilization
This is a rough history of human migration, advancement, and...
Date:
Images: