jan 1, 1500 BC - Olmec Civilization
Description:
Around the 16th Century BCE, the earliest civilization in Mexico had begun to flourish. Hunter-gatherers had settled along the Mexican East Coast and became what is now called the Olmecs. They were the first Mesoamerican civilization and laid many of the foundations for the civilizations that followed.
The aspect of the Olmecs most familiar now is their artwork, particularly the aptly named "colossal heads" - enormous monuments, of which seventeen have been found. Little is directly known about the social or political structure of Olmec society, although it is assumed by most researchers that the colossal heads and several other sculptures represent rulers.
Added to timeline: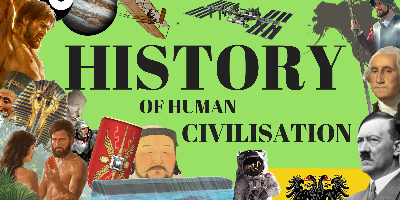 History of Human Civilization
This is a rough history of human migration, advancement, and...
Date:
Images: