jan 1, 2070 BC - Earliest Chinese Dynasties
Description:
The Xia dynasty of China is the first dynasty to be described in ancient historical records.
The dynasty was considered mythical by historians until scientific excavations found early Bronze Age sites at Erlitou, Henan in 1959. With few clear records matching the Shang oracle bones, it remains unclear whether these sites are the remains of the Xia dynasty or of another culture from the same period. Excavations that overlap the alleged time period of the Xia indicate a type of culturally similar groupings of chiefdoms.
Added to timeline: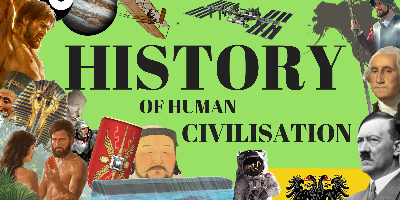 History of Human Civilization
This is a rough history of human migration, advancement, and...
Date:
Images: