nov 9, 1989 - Berlin Wall Falls
Description:
The Berlin Wall was a guarded concrete barrier that physically and ideologically divided Berlin from 1961 to 1989.
After several weeks of civil unrest, the East German government announced on 9 November 1989 that all East German citizens could visit West Germany and West Berlin. Crowds of East Germans crossed and climbed onto the Wall, joined by West Germans on the other side in a celebratory atmosphere. Over the next few weeks, euphoric people and souvenir hunters chipped away parts of the Wall; the governments later used industrial equipment to remove most of what was left.
Added to timeline: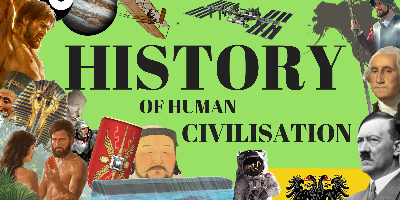 History of Human Civilization
This is a rough history of human migration, advancement, and...
Date:
Images: