sep 11, 2001 - 9/11 Attacks
Description:
The September 11 attacks were a series of four coordinated terrorist attacks by the Islamic terrorist group al-Qaeda on the United States on the morning of Tuesday, September 11, 2001. The attacks killed 2,996 people, injured over 6,000 others, and caused at least $10 billion in infrastructure and property damage.
The attack resulted in the United States invasion of Afghanistan and Iraq. The culture of America succeeding the attacks is noted for heightened security and an increased demand thereof, as well as paranoia and anxiety regarding future terrorist attacks that includes most of the nation.
Added to timeline: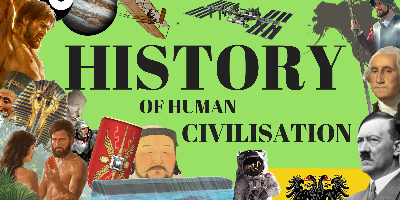 History of Human Civilization
This is a rough history of human migration, advancement, and...
Date:
Images: