jan 31, 2020 - United Kingdom Leaves the European Union
Description:
In a referendum on 23 June 2016, 51.9% of the participating UK electorate voted to leave the EU, out of a turnout of 72.2%. On 29 March 2017, the UK government invoked Article 50 of the Treaty on the European Union. The UK is thus due to leave the EU on 29 March 2019.
Added to timeline: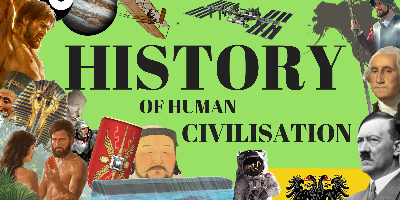 History of Human Civilization
This is a rough history of human migration, advancement, and...
Date:
Images: