jan 31, 2020 - United Kingdom Leaves the European Union
Description:
In a referendum on 23 June 2016, 51.9% of the participating UK electorate voted to leave the EU, out of a turnout of 72.2%. On 29 March 2017, the UK government invoked Article 50 of the Treaty on the European Union. The UK thus left the EU on 31 January 2020.
Added to timeline: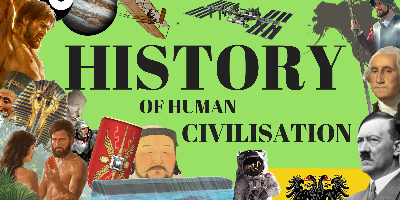 History of Human Civilization
This is a rough history of human migration, advancement, and...
Date:
Images: