feb 28, 1988 - Akai MPC60 Released
Description:
When Akai debuted its MPC series in 1988, it gave the world a true digital instrument, not just some high–tech sound device. The MPC 60 was that rare piece of sophisticated digital technology that could be used as an intuitive tool for musical expression.
Akai brought Roger Linn on board in 1986 to develop the template that would pervade the massively popular hardware MPC line: 16 touch pads, simple sampling, and a powerful sequencer with MIDI integration.
Linn LM-2 Drum Machine
This was not Roger Linn's first sampling rodeo. In 1979 he launched his career designing the LM-1 Drum Computer, the first ever drum machine using digital samples of drum sounds, made immortal as a standby on Prince's records in the 1980s. Next came his LinnDrum, heard on dozens of Top 40 hits from the same decade.
Added to timeline: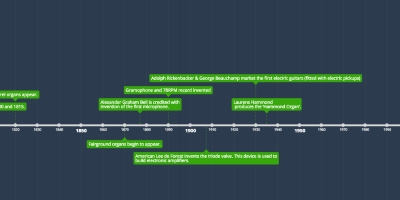 Music Technology Timeline
A timeline of key events in the history of music technology....
Date:
Images:
YouTube: