12h 16min, dec 21, 2007 y - Battle on Mt.Tam
Description:
The quest to rescue Artemis is completed.
Luke Castellan has a fall from Mount Tamalpais at should have killed him.
Percy Withstands The Curse of Atlas to free Artemis and allow her to help the others Fight Atlas and Luke.
Atlas is trapped under the sky again.
Percy, Grover, Thalia, and Zoë Nightshade rescue Artemis and Annabeth Chase from The General.
Zoë is killed by Ladon's poison and the blow from her father. Artemis turns her into a constellation named The Huntress, and Thalia becomes the new lieutenant of the Hunters of Artemis, declaring Percy as the child of the Great Prophecy.
Added to timeline: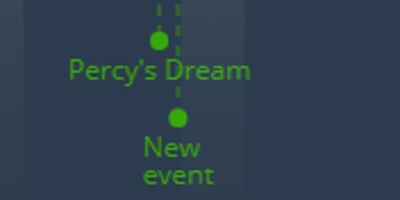 Percy Jackson
Date: