0h 30min, jan 1, 1992 y - Language Nests
Description:
Published: 1998
Author: Utumapu, Tafili Leahnora Peseta
Description: This book holds the statistics of mothers and children in multiple language nests of New Zealand. These language nests serve as preschools that teach the basic preschool curriculum and the Samoan culture at the same time. The focus of the book, however, is the praise of Samoan mothers who work and take care of the children at the same time, they are the "Poutu" of the family, the middle pole, the main foundation.
D-Link: https://search.proquest.com/docview/304461361
Added to timeline: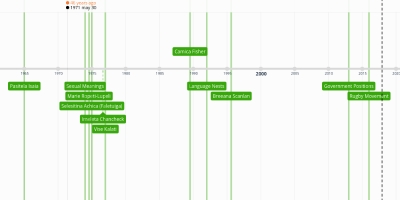 Samoan Women's Roles
Date: