4h 16min, jul 1, 2002 y - Week 31-34
Description:
The baby is almost finished their major development. The baby toenails are visible, and downy hair starts to fall off. The baby pupils can change size, and the skull is soft and flexible. The baby might be 12 in, and weighed 4 1/2 pounds.
Added to timeline: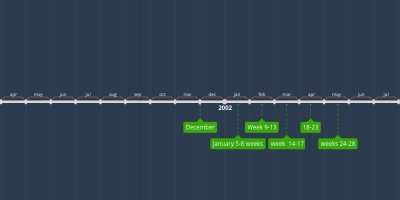 Priti K Growth and dev.
Date:
Images: