17h 18min, apr 1, 2002 y - Week 18-22
Description:
Baby begins to hear, and the digestive system starts to function. The girls the uterus and vagina starts to form. You can start to feel baby waking and sleeping. The baby able to sucks the thumb. The brown fat is forming, and the eyebrows and hair are visible.
Added to timeline: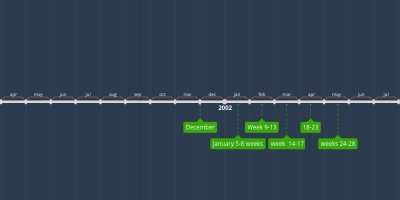 Priti K Growth and dev.
Date:
Images: