22h 14min, feb 1, 2002 y - Week 9-12
Description:
The baby arms and elbows starts to show, and the eyelids and chin are forming. Ears and eyelids starts to develop. The baby external genitalia start developing the pennis or clitoris. The baby intestines are in the abdomen. The red blood cells starts to form in the baby liver.
Added to timeline: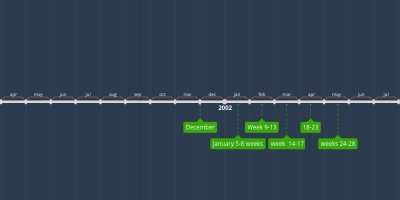 Priti K Growth and dev.
Date:
Images: