apr 30, 2015 - First Object on the Surface of Mercury
Description:
After becoming the first probe to enter Mercury's orbit in 2011, the NASA spacecraft known as MESSENGER, was eventually decommissioned and purposely crashed into the planet on 30th April 2015.
MESSANGER thus became the first man-made object to touch the surface of Mercury, the closest planet to our Sun.
Added to timeline: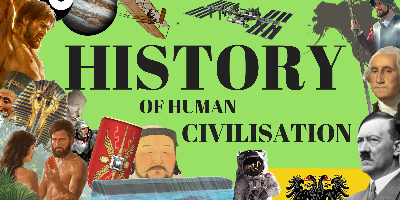 History of Human Civilization
This is a rough history of human migration, advancement, and...
Date:
Images: