jan 1, 1674 - Maratha Empire
Description:
The Maratha Empire was the Hindu Kingdom that rose out of India and was the main force that ended the Mughal Empire. The Marathas would eventually occupy 76% of India at its height in 1760.
Added to timeline: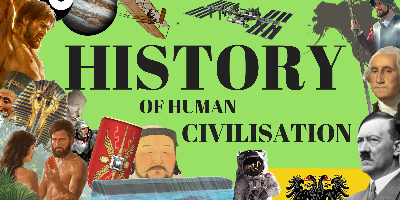 History of Human Civilization
This is a rough history of human migration, advancement, and...
Date:
Images: