9h 18min, feb 10, 1763 y - Proclimation of 1763
Description:
"Wary of the cost of defending the colonies, George III prohibited all settlement west of the Appalachian mountains without guarantees of security from local Native American nations. The intervention in colonial affairs offended the thirteen colonies' claim to the exclusive right to govern lands to their west."- The British Library
Added to timeline: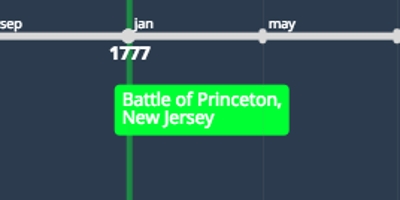 Revolutionary war project.
Date: