mar 17, 1614 - New Netherlands Trading Colonies
Description:
The Dutch explored the various coasts of North America in the early 1600s before setting up a number of outposts in a land they referred to as "New Netherlands." The land sat between the English Virginia colonies to the south and the French Canadian ones to the north. Most of the colonies began to grow in the 1620s with the fort of New Amsterdam serving as a sort of capital to the other Dutch outposts.
Added to timeline: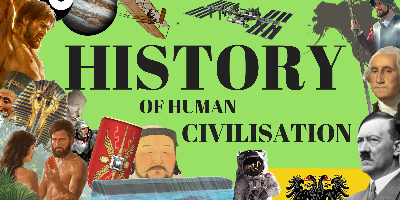 History of Human Civilization
This is a rough history of human migration, advancement, and...
Date:
Images:
Geo: