jul 3, 1608 - Quebec City Settlement
Description:
The French finally established a permanent New World settlement in 1608 named Quebec, from an indigenous word meaning "where the river narrows." The settlement grew slowly over the following years as many of the colonists died due to the bad weather, but over time the population began to increase and peaceful relations were established with the native tribes turning Quebec into a significant fur trading colony.
Added to timeline: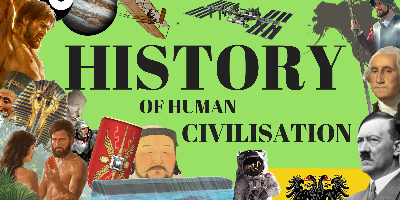 History of Human Civilization
This is a rough history of human migration, advancement, and...
Date:
Images:
Geo: