jan 6, 525 - "BCE / AD" Years Come About
Description:
Through most of history up to this point, the Romans counted years usually from when either an emperor began ruling or from the time the city of Rome was founded. Many cultures numbered their years in similar ways, but it was around 525 CE when an Eastern European monk proposed the idea of counting years from when he thought the Christ had been born; this idea was gradually accepted and eventually it evolved into the BCE / AD (or CE) system we know today.
Added to timeline: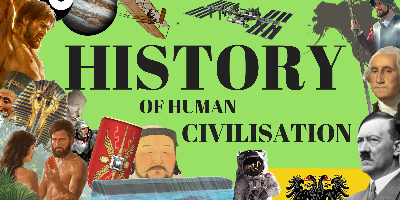 History of Human Civilization
This is a rough history of human migration, advancement, and...
Date: