jun 12, 1206 - Delhi Sultanate
Description:
Although the Islamic Golden Age had ended, the various independent Muslim states still existed, known as sultanates, as they were each ruled by a sultan. One such sultanate managed to gain control over the city of Delhi in Northern India in 1206, and over the century expanded their way across the subcontinent until occupying the majority of the land by the end of the 13th Century.
It was the Delhi Sultanate that defended India from being invaded by the Mongol Empire, and their occupation meant opening the Indian subcontinent to the larger world system through trade and sharing of ideas and technology. Most of the Muslims in the sultanate were Indians who had converted, however, non-Muslims were still allowed to live with their own laws and customs. The major parts of India that remained separate from Islamic rule were concentrated to the northeast and the south where various Hindu kingdoms reigned.
Added to timeline: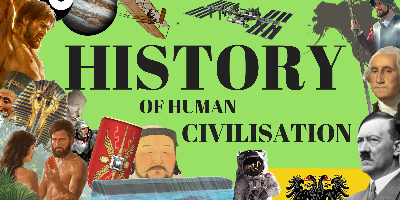 History of Human Civilization
This is a rough history of human migration, advancement, and...
Date:
Images: