jan 17, 1524 - French Begin Exploring North America
Description:
Since John Cabot briefly explored the northern reaches of Canada in 1497, the English crown never actually did anything with their claim to the new land. Eventually, it was the King of France, Francis I who commissioned a voyage to explore the region between Newfoundland and Florida, as this was as-of-yet unexplored territory.
In 1524 a fleet of three ships left France and made it's way to North America hoping to find a passage to the Pacific Ocean. They arrived on the coast of modern-day North Carolina and as they travelled northwards they failed to find any passage but charted the coastline right up to Newfoundland.
Added to timeline: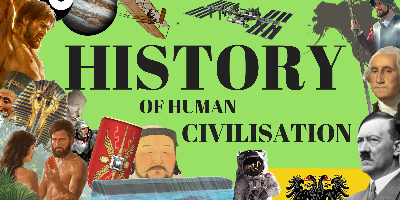 History of Human Civilization
This is a rough history of human migration, advancement, and...
Date: