jan 1, 1526 - Atlantic Slave Trade Begins
Description:
Slavery in different forms had already existed all throughout human history, but the 16th Century saw a boom in dehumanized slavery where people could be viewed of as mere property to be bought and sold.
As the Portuguese established trading colonies along the coasts of Africa, they came into contact with various kingdoms and empires that were all willing to trade their own people for tools, textiles, and guns. This was the beginning of the Atlantic slave trade. Hundreds of Africans were bought, chained to each other, forced onto large cargo ships that were then sent over to the Americas and sold to the new colonists.
Added to timeline: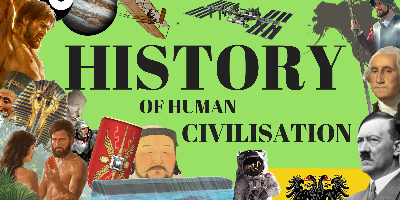 History of Human Civilization
This is a rough history of human migration, advancement, and...
Date: