jan 1, 1543 - First Europeans in Japan
Description:
It was around 1543 when a Chinese ship was sailing towards the city of Ningbo with three Portuguese men onboard. The ship was eventually blown off course by a storm and came to land on the Japanese island of Tanegashima. The Portuguese men thus became the first Europeans to ever make contact with Japan.
The sailors introduced them to many European items of culture such as art, food, and their language, but most significantly the Japanese became fascinated with the handguns and thus Portuguese-Japanese trade began. Eventually, a port was established in 1571 named Nagasaki where Portuguese ships would arrive with prized goods, from both Europe and China.
Added to timeline: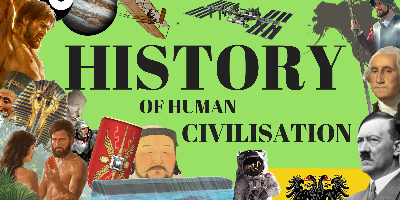 History of Human Civilization
This is a rough history of human migration, advancement, and...
Date: