15 h, sep 7, 2017 y - Question: How was popcorn discovered if it takes such high temperatures to pop it?
Description:
I'm always very interested in how things were discovered especially if they were discovered a long time ago because how primitive the technology was. When researching about how popcorn used to be cooked on a stove I started to think about other cooking appliances. This made me think about how an oven knows how hot it is?
Added to timeline: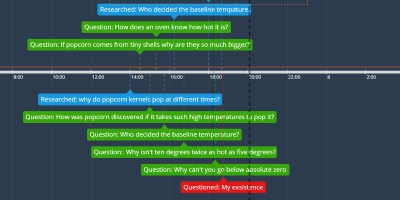 Genius hour
A timeline through the mind of a curious ESP student.
Date: