jan 1, 802 - Khmer Empire
Description:
In Southeast Asia, the Khmer Empire managed to gain control over what-is-now Cambodia, Thailand, and Laos.
It's capitol was the city of Angkor, and between the 11th and 13th Centuries it was the largest urban centre in the world.
Added to timeline: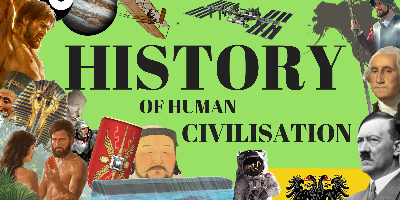 History of Human Civilization
This is a rough history of human migration, advancement, and...
Date:
Images: